Trump Administration Spending $300 Million of Taxpayer Money on COVID-19 Commercials, Not Care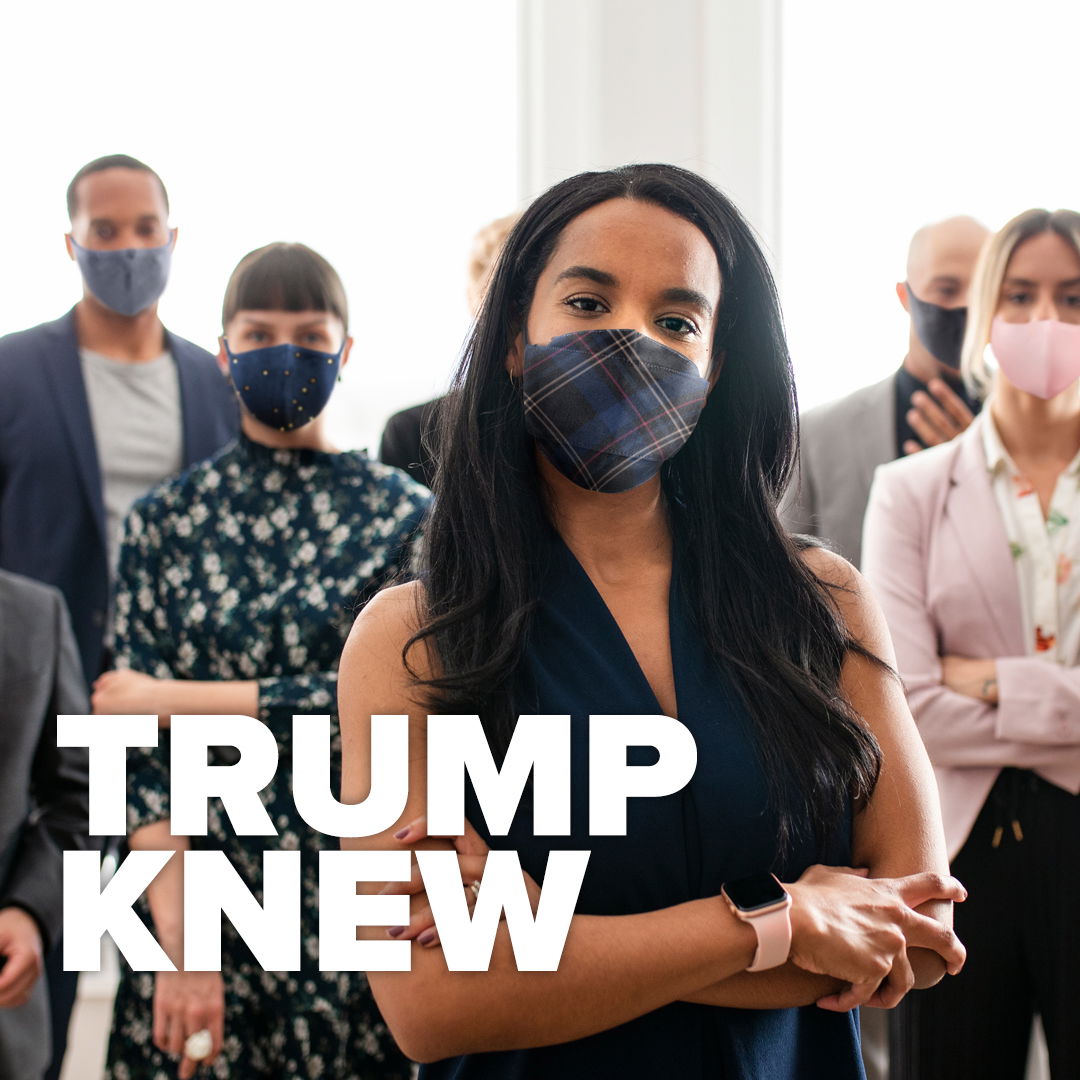 Another day, another red flag about the Trump Administration's misuse of taxpayer funds to support pro-Trump political propaganda.
Politico is reporting that the Department of Health and Human Services has contracted with the marketing firm Fors Marsh Group to create a series of ads aimed at to helping the administration "defeat despair and inspire hope" around COVID-19. The money being spent on the ads was earmarked or the Center for Disease Control for use during the pandemic.
Instead of using Americans' taxpayer dollars to help actual Americans by preventing the spread of the virus, Trump is spending the funds to try to gaslight the American people into believing his narrative that he has successfully handled the COVID-19 pandemic.
This, during a period where cases are once again on the rise in the U.S. — over the past two weeks America has seen a 24 percent increase in the number of new COVID-19 cases confirmed on a daily basis.
The ad campaign has raised concerns among current and former officials at the HHS, 10 of whom told Politico they were suspect of the ads' political goals.
House Democrats have demanded to see the agreements surrounding the deal, writing in early September, "We have grave concerns that, rather than focus on planning and executing a national strategy to contain the coronavirus, the Trump Administration is using a quarter of a billion dollars in taxpayer money to fund what appears to be a political propaganda campaign just two months before a presidential election."
Instead of using this money for spin, they wrote, Trump should be "honest about the risks Americans face and promote science-based solutions –not political spin — to finally contain the virus and prevent more unnecessary infections and deaths."
According to The Daily Beast's Dean Obeidallah, "You'd have to be living under a rock or in complete denial of reality not to be at least concerned Trump is trying to use this HHS ad campaign to help himself politically. Perhaps the ads will try to reinforce Trump's false view that the worst of the virus is behind us — even though the experts say he's wrong."
America is better than this. Joe Biden has a plan to increase testing, tracking and transparency; put scientists and experts back into the policy making process; and fully fund America's economic recovery, putting Americans' health and lives first.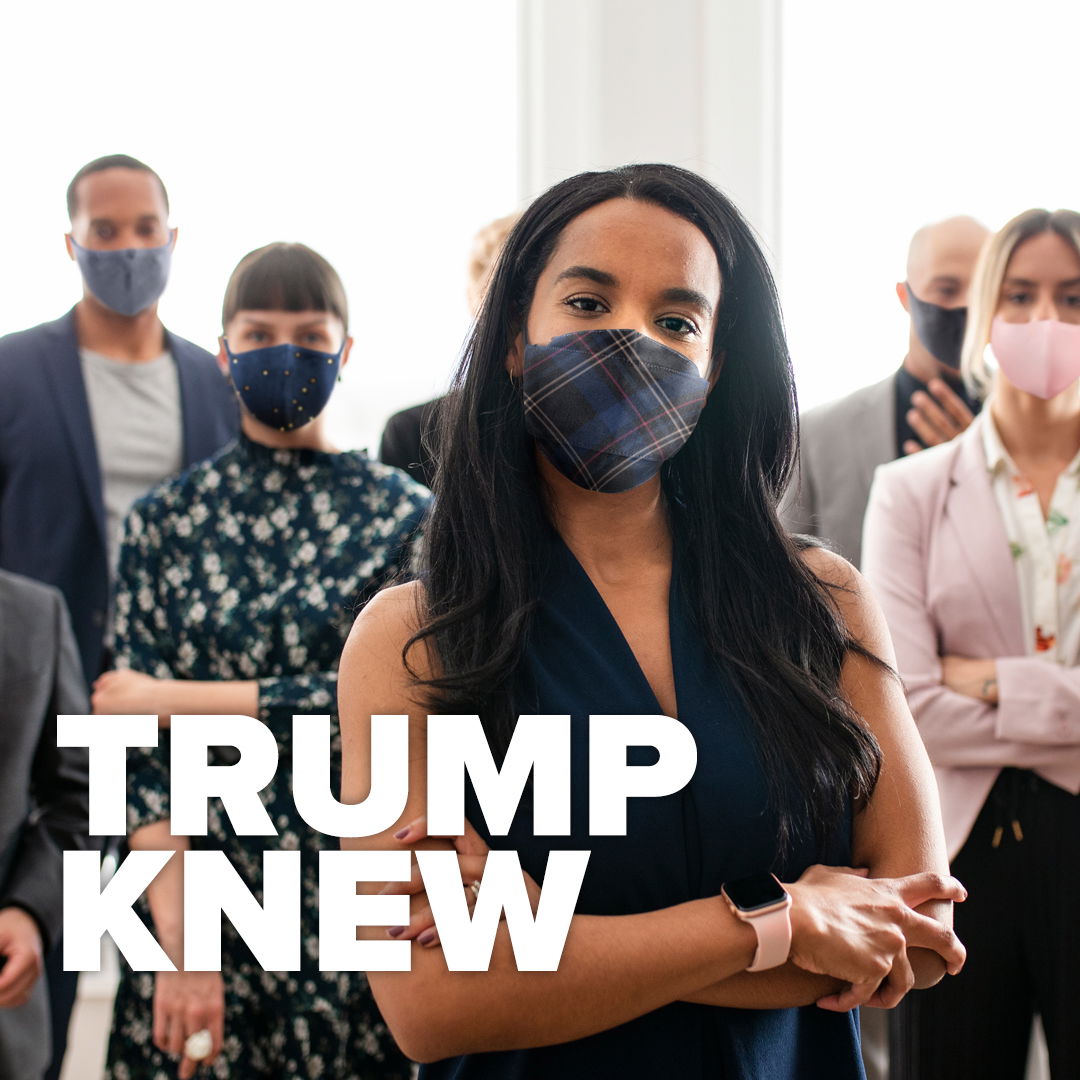 The public awareness campaign, which HHS is seeking to start airing before Election Day on Nov. 3, was largely conceived and organized by Michael Caputo, the health department's top spokesperson who took medical leave last week and announced on Thursday that he had been diagnosed with cancer. Caputo, who has no medical or scientific background, claimed in a Facebook video on Sept. 13 that the campaign was "demanded of me by the president of the United States. Personally."

Add to that, 10 current and former HHS officials told Politico that they had concerns over the ad campaign's possible political goals and its use of money that was earmarked for the Center for Disease Control during the pandemic. While the career HHS official now taking over the ad campaign from Caputo denies that there will be political spin in its messaging, the reality is that it's Trump, as President, who will have final say in what his administration does.