The Biden Plan to Expand Coverage for Addiction Treatment Stands in Sharp Contrast to Donald Trump's Attacks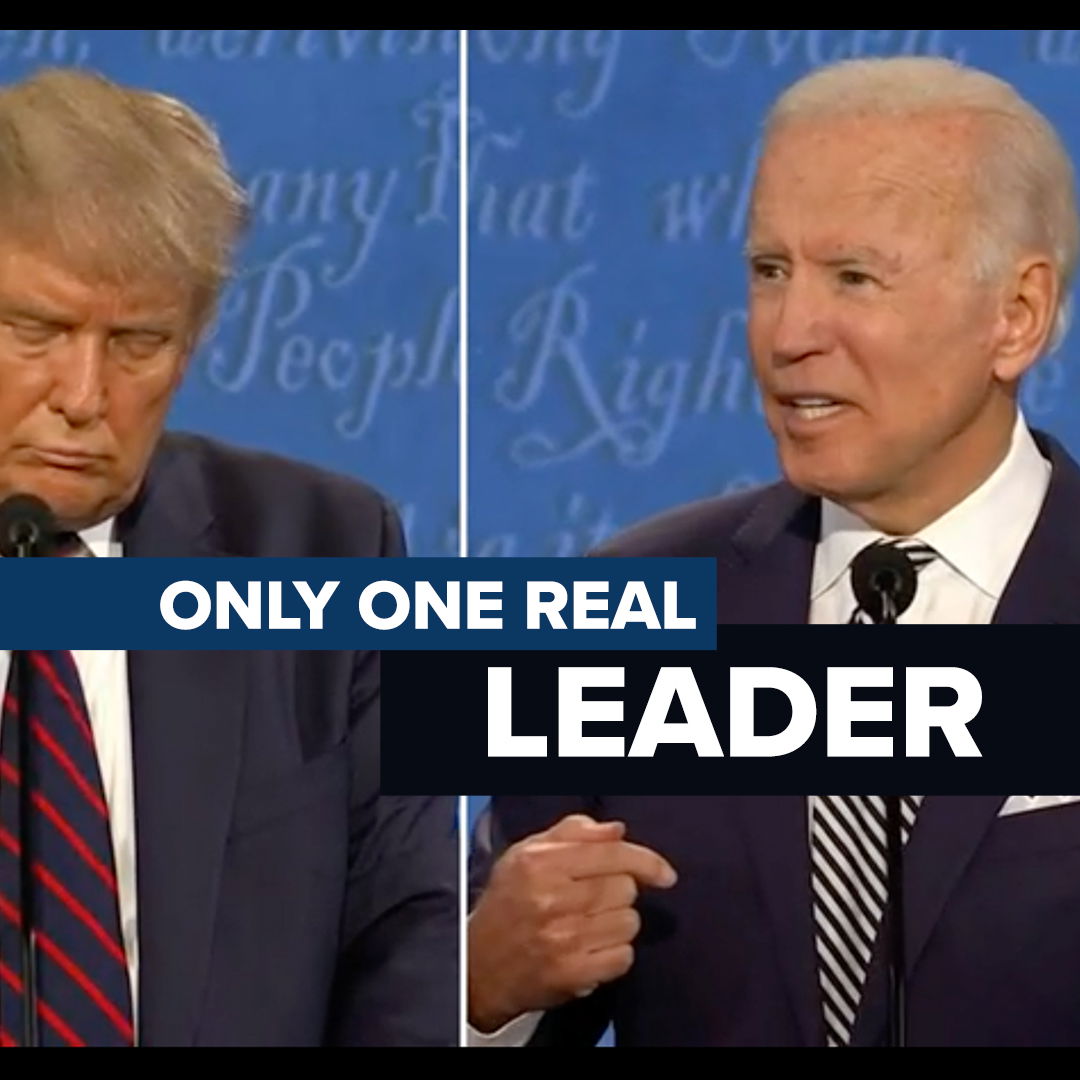 In one of his hundreds of interruptions during the first presidential debate, Donald Trump took the opportunity to level an ugly, callous and false attack against Joe Biden's son for past struggles with substance abuse.
"Hunter got thrown out of the military," Trump claimed, "He was thrown out, dishonorably discharged for cocaine use."
While Hunter Biden has been open about his past struggles with drug use, he was in fact not dishonorably discharged.
Like all of Trump's jabs, his shot at Hunter was a clear attempt to anger Biden, who did not take the bait but instead replied, with grace, that he was proud of his son for overcoming problems with drugs.
Biden's struggle to help a family member survive addiction is familiar to many Americans. Approximately one in 10 adults in the U.S., or 23 million people, have faced a drug-use disorder in their lifetimes. And approximately one in eight copes with alcohol addiction.
Trump's choice to bully the father of an addict to score a cheap political point reinforces a dangerous stigma about drug use that can be deadly to those suffering its effects. According to Dr. Paul H. Earley, president of the American Society of Addiction Medicine, "Pointing out a father because his son may have struggled in the past with a substance use disorder is wholly unconstructive and serves to perpetuate misconceived perceptions of addiction. Our nation must respond with compassion and evidence-based treatments if we want to treat addiction and save lives."
But Donald Trump is not just leveling verbal attacks, he is also trying to overturn the law that expanded coverage for opioid addiction to hundreds of thousands of people. Approximately 800,000 people receiving addiction treatment through Medicaid would lose their coverage if Donald Trump succeeds in having the Affordable Care Act invalidated in court. And he does not have a plan for the devastation that would befall families whose loved ones could no longer afford treatment.
Joe Biden wants to close tax loopholes on the wealthy to expand Medicare coverage and provide a $125 billion investment for prevention, treatment, and addiction recovery services. The Biden healthcare plan also includes expanded coverage for mental health.
Donald Trump insults people struggling with substance issues while working to prevent them from getting the help they need. America is better than that.
Facts work the best when shared with friends. ..
Trump's comments, which characterized substance use as a character failure, also undercut the hard-fought understanding in the medical community that addiction is a disease, said Dr. Lawrence Weinstein, chief medical director of American Addiction Centers, which provides treatment for substance use disorders.
Chad Diaz began using heroin when he was 12. Now 36 and newly covered by Medicaid under the Affordable Care Act, he is on Suboxone, a substitute opioid that eases withdrawal symptoms and cravings, and he is slowly pulling himself together.
If Congress and President Trump succeed in dismantling the Affordable Care Act, he will have no insurance to pay for his medication or counseling, and he fears he will slide back to heroin.
"If this gets taken from me, it's right back to Square 1," he said. "And that's not a good place. I'm scary when I'm using. I don't care who I hurt."
One of the centerpieces of Donald Trump's 2020 campaign strategy, or perhaps his uncontrollable impulses, has been attacking Hunter Biden for his addiction and his yet to be proven "corruption." In fact, one of Trump's favorite rallying cries after "Lock her up!" and "Send them back!" is "Where's Hunter?" To the normal compassionate human, bringing up the troubled 50-year-old son of a man who has already lost two children tragically might seem excessively cruel. But cruelty is a feature, not a bug, of an administration that jailed children and refused them soap.