Trump's Actions This Week Perfectly Encapsulate How He Fails America
When Donald Trump continued to campaign after known close contact with a staff member who had tested positive for and was showing symptoms of COVID-19, we wondered, if he treats his rich friends and supporters this terribly, how will he treat the rest of America?
In reality, America has had the answer to this question for a long time. Donald Trump does not wish to undertake the hard work necessary to do his job, nor does he really like to think about anyone but himself.
Donald Trump also does not care about policy or real outcomes. He likes to make magical promises that draw cheers from adoring crowds while ignoring the death and suffering that result from his inaction.
(Remember, before Donald Trump claimed COVID-19 would go away like magic, he made the same claim about the opioid crisis. The magic hasn't happened for either.)
And this week so far, several things Donald Trump, Mike Pence and their spokespeople have done perfectly epitomize how the administration has cynically abandoned America.
On Sunday, October 25, White House chief of staff, Mark Meadows told CNN anchor, Jake Tapper, that America was, "not going to control" the coronavirus pandemic. Why? Well, because it's contagious. No need to put in the effort in the face of that impossible reality.
On Monday, October 26, Donald Trump threatened his own supporters at a Pennsylvania rally. Apparently, the president was inconvenienced by the fact that he had to find a rally venue that adhered to the governor's safety guidelines. He reacted by telling the crowd he may have the federal government withhold aid for them in the future.
"And I'll remember it, Tom," he said. "I'm gonna remember it, Tom. 'Hello, Mr. President. This is Gov. Wolf. I need help. I need help.' You know what? These people are bad. We, we go out of our way […] but he shut us out."
This tracks with his implication in March that somehow providing funds or emergency equipment to states to help them deal with the emerging pandemic was not a moral imperative but rather a quid-pro-quo scenario.
On a Fox News town hall, Trump said, he was providing supplies to "almost all of the governors, for the most part," followed with, "You know, it's a two-way street. They have to treat us well."
On Tuesday, October 27, Donald Trump literally left thousands of his own supporters and rally attendees out in the cold. Immediately after an event at Eppley Airfield in Nebraska, Donald Trump boarded Air Force One, leaving people who were relying on the Trump campaign for bus rides back to their cars stranded as night fell and temperatures dropped.
The campaign, which had provided transportation to the event, had not properly planned for the logistics of getting busses to people after the rally on crowded airport roads.
Omaha police had to scramble to find transportation, and some peole were stranded in temperatures in the 20s until midnight. Several people, including an elderly couple, were treated for hyperthermia at a local hospital.
On Wednesday, October 28, the Trump campaign's national press secretary, Hogan Gidley give one of the most tone-deaf answers possible concerning Vice President Mike Pence's continued campaigning despite several aids testing positive for coronavirus and the virus's spread in the areas he was visiting. The exchange with CNN's Alisyn Camerota deserves to be read in full:
Camerota: Well, let's talk about acting responsibly. I mean, just again with Wisconsin, are you at all concerned given that there has been an outbreak in the vice president's orbit of people around him and that there is currently an outbreak — I mean, hospitals in Wisconsin are near capacity. And so is there — does that give you any pause or the vice president any pause about going there and holding a big rally?
Gidley: No, it doesn't. The vice president has the best doctors in the world around him, they've obviously contact-traced and have come to the conclusion it's fine for him to be out on the campaign trail.
Whether the Vice President was safe was not the question. And that should be obvious to anyone responsible for protecting Americans.
On Thursday, October 29, Donald Trump claimed at a Florida rally that if he could recover from COVID-19, anyone could. This follows a week of stunningly infantile complaints that the pandemic — that has killed over 225,000 people — is getting more news coverage than he is.
Of course, not everyone is surrounded by a team of doctors who have access to a combination of treatments that literally no other human being can acquire.
But that doesn't matter to Trump. His inability to empathize with others who are not in his position makes it easy for him to simply surrender to the virus and let Americans continue to die. And now, because of his administration's failure to control the virus, cases are spiking, and people may again be turned away from hospitals.
Donald Trump does not understand he is the president of the whole United States, nor, it seems, does he realize that his voters live in blue states as well. But, then, he doesn't even seem to realize the people surrounding him are fully actualized human beings rather than props that exist to feed his ego.
His lack of concern and lack of plans have failed America, and they will keep failing. It's time to end the chaos.
Facts work the best when shared with friends. ..
Newsweek reported several people were rushed to a local hospital and treated for hyperthermia including an elderly couple with an altered mental status. Omaha Scanner, which monitors police radio calls, reported two groups of senior-age Trump supporters also needed assistance from the police, with one of the groups frozen in the cold and unable to move.
White House chief of staff Mark Meadows said Sunday that the US is "not going to control" the coronavirus pandemic, as cases surge across the country and nearly 225,000 Americans have died from the virus.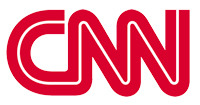 "I want them to be appreciative," he explained. He admitted that he had told Mike Pence — head of his pandemic response task force — not to even bother calling the Democratic governors of Michigan and Washington, deeming them insufficiently thankful.
"I say, if they don't treat you right, I don't call," Trump bragged.