Over 300 Dogs Were Tortured in Dr. Oz's Lab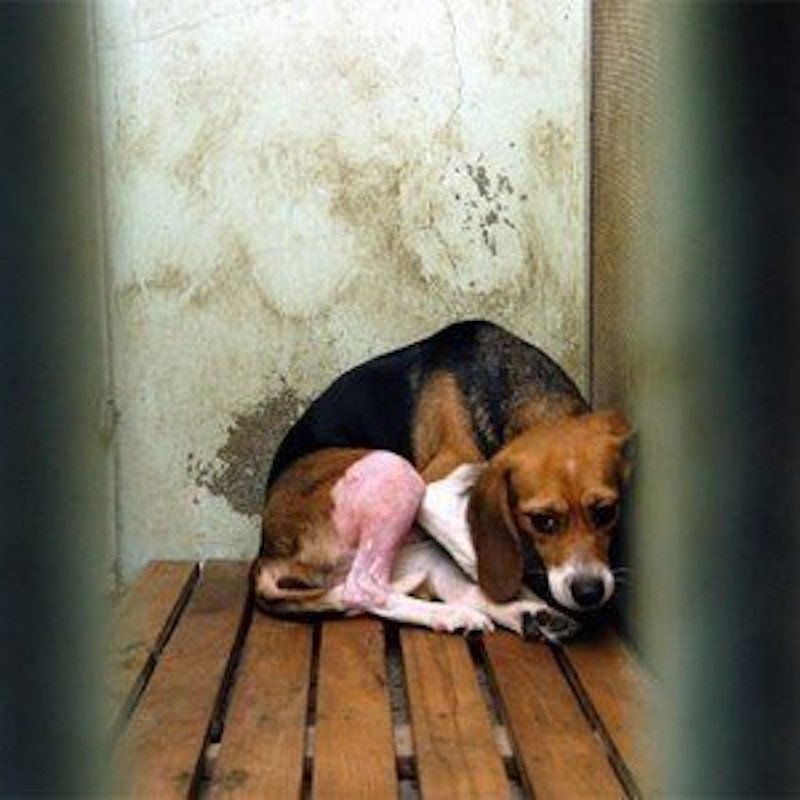 The most explosive revelation about Pennsylvania GOP Candidate, Dr. Mehmet Oz, is that his lab tortured over 300 dogs while conducting medical experiments. The tortured animals were not just canines. There were 31 pigs, and 661 rabbits and rodents tortured and killed.
Oz oversaw countless deaths when conducting medical research at a Columbia University Lab. A Columbia veterinarian said Dr. Oz violated the Animal Welfare Act by "euthanizing dogs without sedation, using expired medications,  and not euthanizing animals who were suffering."
If there is no respect and regard for ALL life, Dr. Oz is not a good candidate for Senate. Promoting himself as pro-life, and pro-humanity, sends a signal that Oz values what the words mean, but his actions do not match his words.
Update: Interview with a witness.
People Magazine spoke with veterinarian Catherine Dell'Orto, who says that within weeks of her start as a post-doctoral fellow in the research labs at Columbia's Institute of Comparative Medicine in July 2001, she was horrified by what she saw.
Here is a snippet of that article from people.com.
"During the period of time that Dell'Orto says she raised questions about the school's treatment of research animals, Oz was a cardiothoracic surgeon and Columbia University professor of surgery, as well as director of the Cardiovascular Institute at NewYork-Presbyterian/Columbia University Irving Medical Center.
Dell'Orto tells PEOPLE that before she resigned in February of 2003, she saw about 30 dogs upon whom research was performed as part of procedures for which Oz was principal investigator.
She says she saw some of these dogs' chests opened so that pacemakers could be inserted into their hearts, "pacing them at a very high rate to induce heart failure."
Then, she says, "they were doing different treatments to see what worked."=
"I didn't think it was good science," Dell'Orto says. "I didn't think the results that came from such experiments were worthy of adding to the scientific database. It was so poorly done."
She says she also saw some of these dogs left paralyzed for days or weeks, apparently suffering and in pain before death via euthanasia. They'd lose more than 20% of their body weight and were left struggling to breathe, she says, adding that in her opinion, the study "was not designed" to promptly euthanize dogs at the point that the experiments became inhumane.
Another dog, which underwent the same procedure on July 11, 2002, "was in chronic distress (paralyzed in hindquarters)" but kept alive for 29 days until euthanized.
"The records did not contain a rationale for keeping the animal alive in a paralyzed condition for a prolonged period of time," the investigative committee wrote."
People Interview with Lab Technicians: https://people.com/politics/fact-check-dr-oz-role-columbia-university-dog-experiments/
Facts work the best when shared with friends. ..
FactPAC is dedicated to supporting a robust and fair Democracy by getting the facts to voters. FactPAC is an unconnected political action committee that has no affiliation with any other organizations or campaigns. We are donor-supported and volunteer-run.
Sharing this fact can make a difference! Can you share it on just one of your profiles?